We can help you with all of your sports related needs, including: Skate Sharpening, Bicycle Repair, and Customized Sportswear.
Our prices are competitive and you'll always receive great customer service.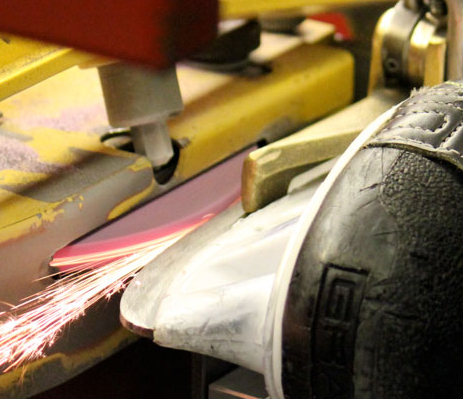 Skate Sharpening
We provide our customers high quality skate sharpening and skate repair for Hockey, Goal, Ringette, Casual, and Figure Skaters at all levels of play. We also provide custom blade alignment for hockey skates.
Sharpening fee $6.50
How can I tell when my skates need sharpening?
If you experience a loss of control when skating, or if your skates slip on the ice a lot, they're dull. A quick way to check sharpness is to look at the bottom of the blade. If it looks ugly, then it's dull. Some folks favor trying to shave a finger nail with the edge of the blade, but all that really tells you is that you can shave your finger nail. Sharpness is a subjective thing, and each skater has his own needs and definition.
"Joe is the best! I love that he can sharpen my skates exactly how I need them, not too much, not too little!"
Emily Parent
Estevan, SK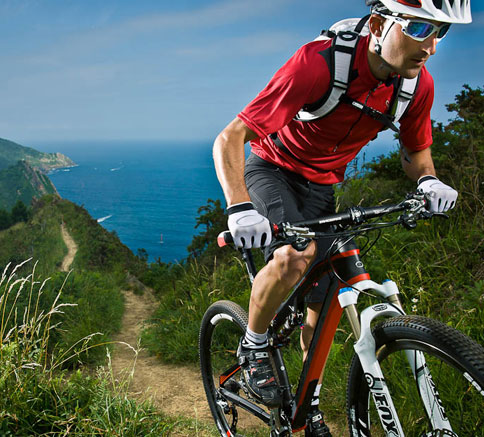 Bike Repair
We repair all makes and models from adjusting cables to full service options.
Bicycle Basic Tune Up $25.00, plus parts
Tube Repair $6.00, plus parts
Tubeless Repair $15.00, plus parts
Brake or Shift Cable Repair $8.00, plus parts

"You don't realize your bike needs a tune up, until it's done! Only $25 - and it's like new again."
Scott Dryden
Weyburn, SK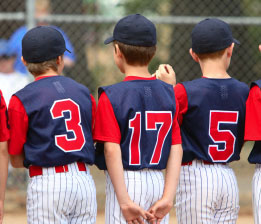 Customized Attire
Special orders, team uniforms, business sportswear, jackets, caps and more. For your embroidery and screenprinting needs let us help you select your best options.
Apparel, Bags, Caps, Clocks, Watches, Computer Accessories, Desktop & Office Items, Folios & Notebooks, Golf Items, Kitchen & Home, Keychains, Knives, Pens, Sports & Outdoors, Tools & Knives
"Our new uniforms rock, thanks Joe!!"
Kyle White
Bienfait, SK